Live, Laugh, Love (2021)

Xena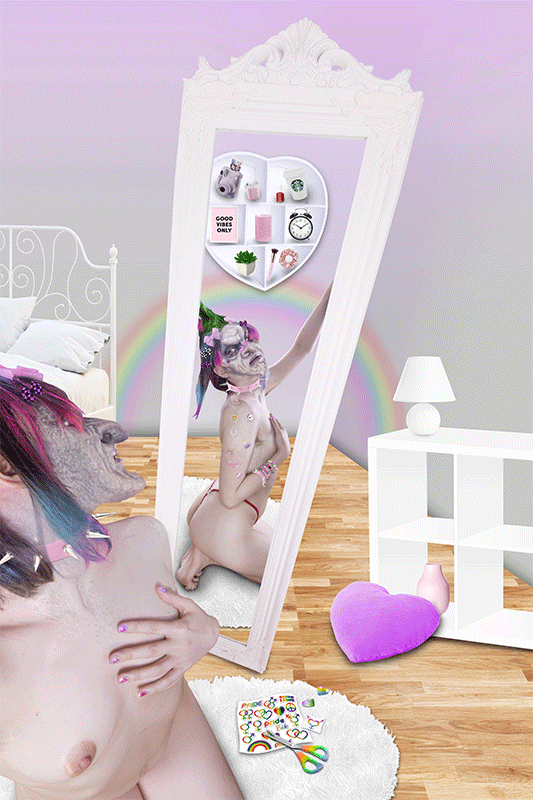 Monstrosities vs. Normalities
Daddies Don"t Cry // From Daugther 2 Child


Live Laugh Love is a coming-of-age story about the desire to become and belong. Five self-portraits performing gender constructs aim to understand the visual collective imagery connected to the process of identity construction. This is done through engaging mainstream culture and generic stock footage in a dialogue with elements from subculture.

The past years have been a struggle to find my place within the framework of womanhood. Growing up as and being raised a girl caused a conflict within myself that led me to closely investigate concepts of femininity and masculinity. Embracing the human beyond sex and gender saw me identify as non-binary, which necessitated in very personal terms the rewriting of pre-made narratives, and the claiming of my body.

However, in the midst of this journey of becoming, I also look back towards my origins: a normative, middle-class, Austrian family. How could I ever fully become if my place of childhood does not seem to sanction my destination? This marks a point at which a journey of becoming also becomes one of alienation.

Live Laugh Love is a personal reflection on the endless search for self and the fears and doubts this process implicates.