Interface-proto.0 – (2023)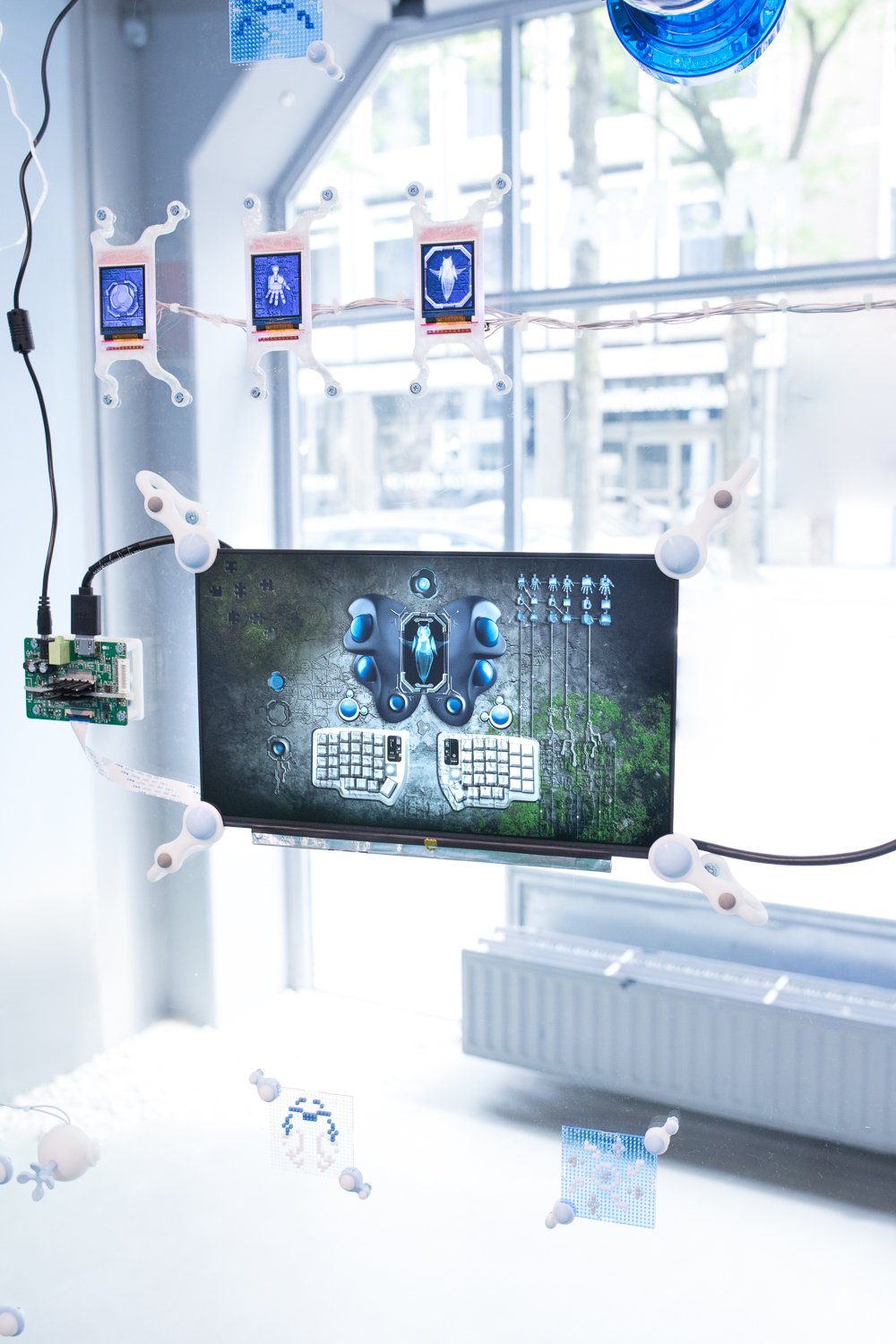 o.0 ⁺˖ ⸝⸝
o.0 ⁺˖ ⸝⸝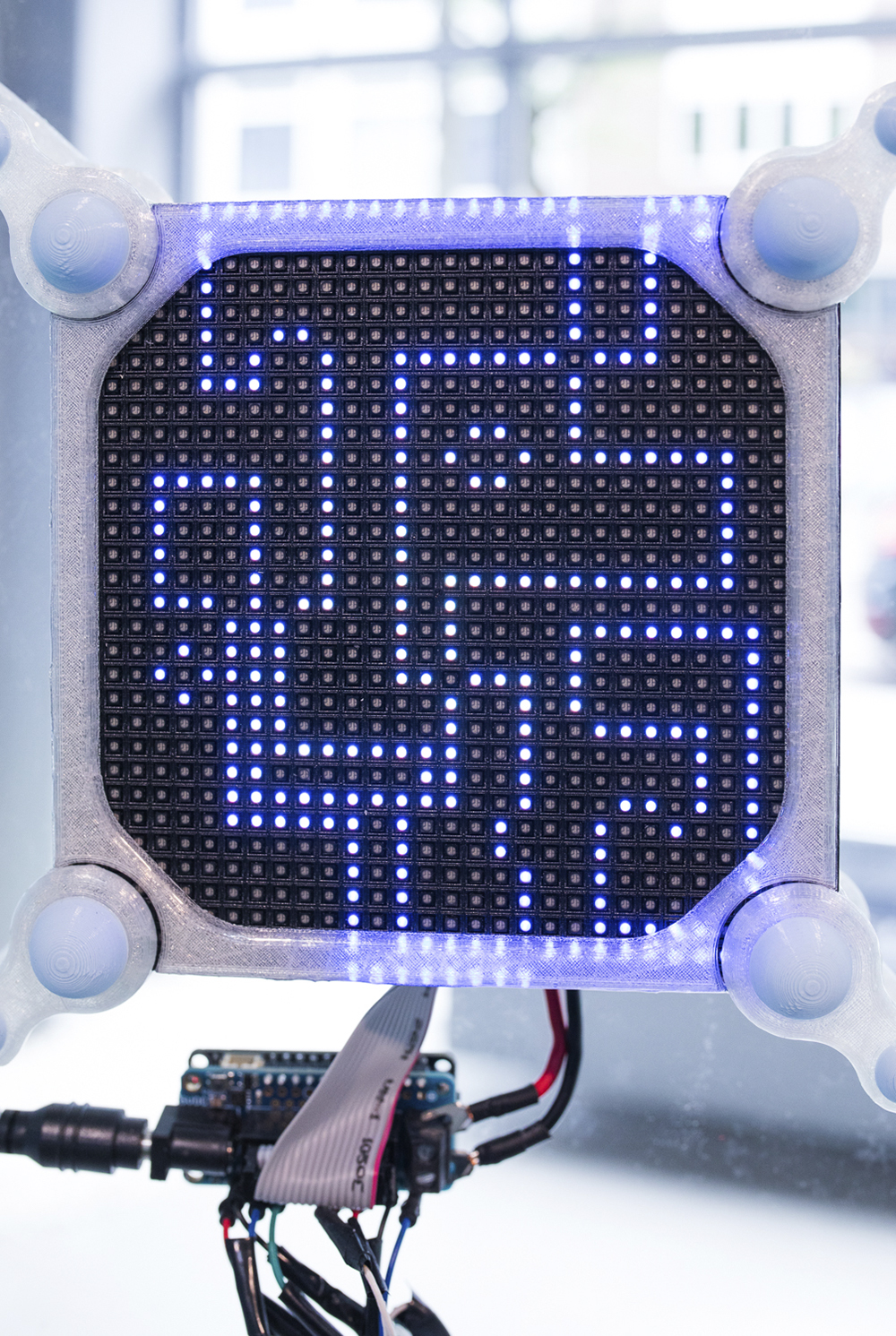 Interface-proto.0 is an interactive mixed-media installation consisting of a single-board computer – displaying video animations –, and micro-controllers on which Conway's Game of Life can be played. Inspired by Frankenstein, the work envisions its own practice of DIY sciences, highlighting intersections of fiction and science.

The Game of Life (an example of a cellular automaton) is played on an infinite two-dimensional rectangular grid of cells. Each cell can be either alive or dead. The status of each cell changes each turn of the game also called a generation and depends on the statuses of that cell's 8 surrounding neighbors. For each cell, the following rules apply:

⚘o.0 ⁺˖ ⸝⸝ If the cell is alive, then it stays alive if it has either 2 or 3 live neighbors.

✣ o.0 ⁺˖ ⸝⸝ If the cell is dead, then it springs to life only in the case that it has 3 live neighbors.

Interface-proto.0 is part of the artist's ongoing research on multi-species worlds and the evolution of life. For further information visit: Interface.0 .